Tee - 3D printers
Teebot-XXL:
The worlds first 3D printer designed and developed for textile. The printer allows the creation of complete outfits with buttons, zippers and new aesthestics 3dprinted directly into textile. The printer was developed togther with LABELEDBY a research and development studio transforming the fashion industry.
For all inquiries: Please email info@3dstuffs.nl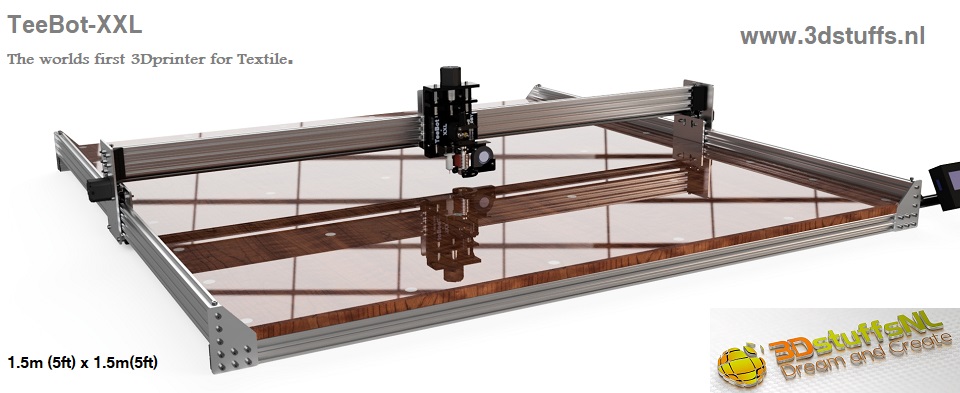 Teebot-3D printer:
Teebot-3D is an open design PVC framed 3D printer, Teebot-3D was designed and developed to build your knowledge of 3D printing!! For more information and to download the free open design files.. Click here..

TeeBot Suitcase 3D printer:
TeeBot was designed to be light weight, and easy to carry around. The printer can be controlled via a PC or stand alone, using an in built SD card reader and LCD display. The printer 3D prints in the box!! The Teebot project was successfully funded via Kickstarter.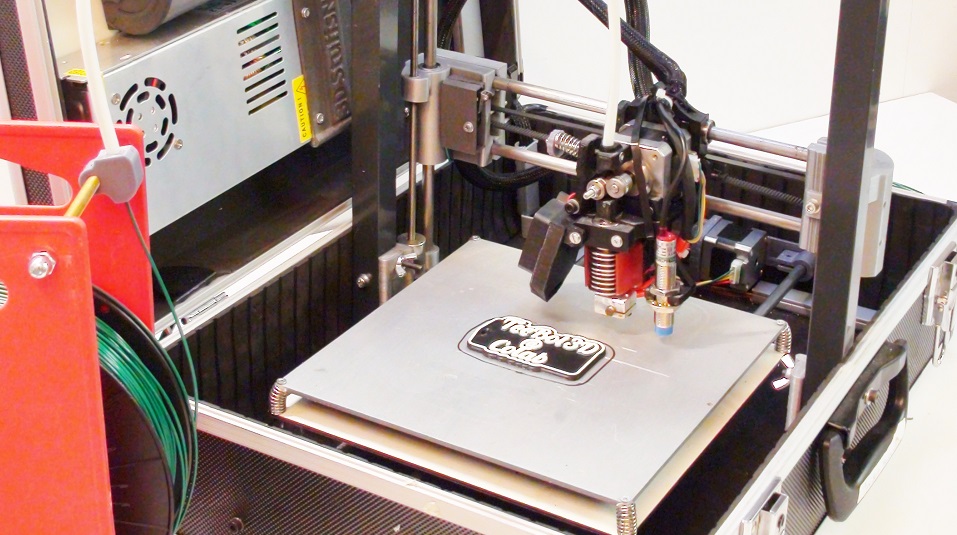 Teebotmax 3D printer:
The favourite of many makers, TeeBotmax offers a larger print size. Also a fold-able 3D printer, the TeeBotmax is known to handle marathon long prints producing good quality prints. The open design allows you to customise, tune and adapt the 3D printer to your specific use.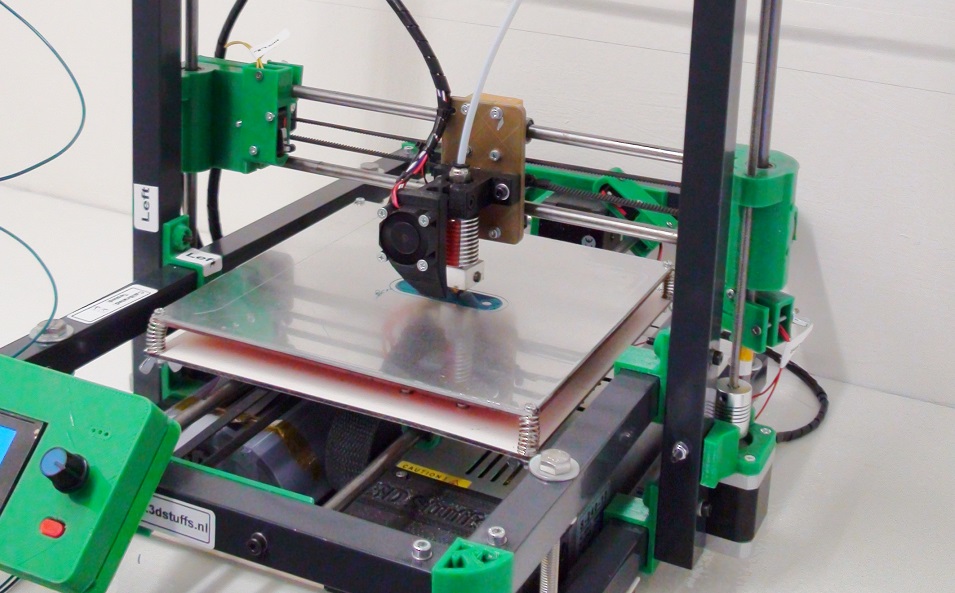 3D printing is constantly developing, so is 3DstuffsNL, we continue to design around the technology to offer quality products and services.